After almost a year hiatus from Photoshop, I've made some new sigs, which turned out better than I expected.
This first one still ain't that great, I'm only really satisfied with what I did the render, but the background and text certainly could be better.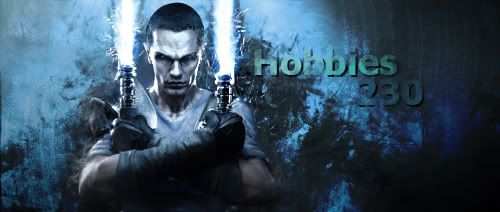 This one, however, I really like. Read a tutorial and tried out some new techniques, and this was the result. I really need to learn how to make awesome text still, though.